Double exposure
02 Dec '14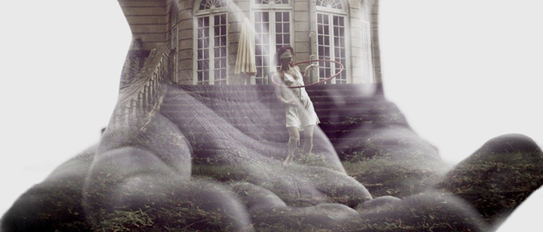 written by Nawid Sahebzadeh | photo © Nawid Sahebzadeh
Double Exposure or Multi exposure is a photographic technique that combines 2 or more different images into one image. This technique has existed for decades but it has gotten a lot more traction recently because our digital camera's and editing software have made it much easier to create such images.
Using this technique one can create certain effects like looking through a person or object to see a specific part of another picture. What I like most about this technique is that it allows you to create an image or tell a story which isn't possible to do with a normal image. It can be used to convey a message or to merge two scenes together in a surreal way.
I used this technique recently to tell a story about "The other dimension".
As this months theme is "See through" I'd like to encourage you to use this technique to achieve some amazing results. Below I have compiled a few links and tutorials on this matter to get you started.
http://www.hongkiat.com/blog/double-multiple-exposure-photography-tutorials/
Tutorial: Shooting Double Exposures with a Canon 5D Mark III


http://www.nikonusa.com/en/Learn-And-Explore/Article/ga5bvjav/image-overlay-combining-images-together-in-camera.html