Halloween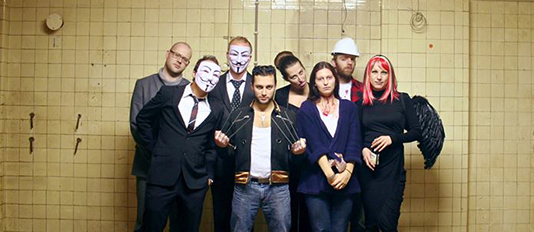 written by Nawid Sahebzadeh | photo © Thamar Kiemel
After the last great Halloween shoot at the Postkantoor we were all feeling excited about this year. Some of us even started on their costumes a month before Halloween. The common feeling was that it was going to be awesome this year, even more than last year. A lot of planning and the amazing organisational talent of our founder, Thamar, meant that we knew we would be surprised anyhow, but how much was still the question.
Those involved in the organisation of the event teased us in the week prior to the event on Facebook by showing us some pictures or dropping hints.
And then finally the big day arrived. It was a Thursday you couldn't differentiate from any other until 6 o'clock in the evening. By then the day, or more precisely the night, would take a turn. All the guests arrived in their costumes, each more elaborate than the one before. We were greeted by an gypsy fortune teller at the door who offered to take our money and multiply it 5000 times whilst reading our future from our palms. And she did multiply our money, only trick was that the currency was 'heaven dollars'. But at least the currency was valid on Halloween.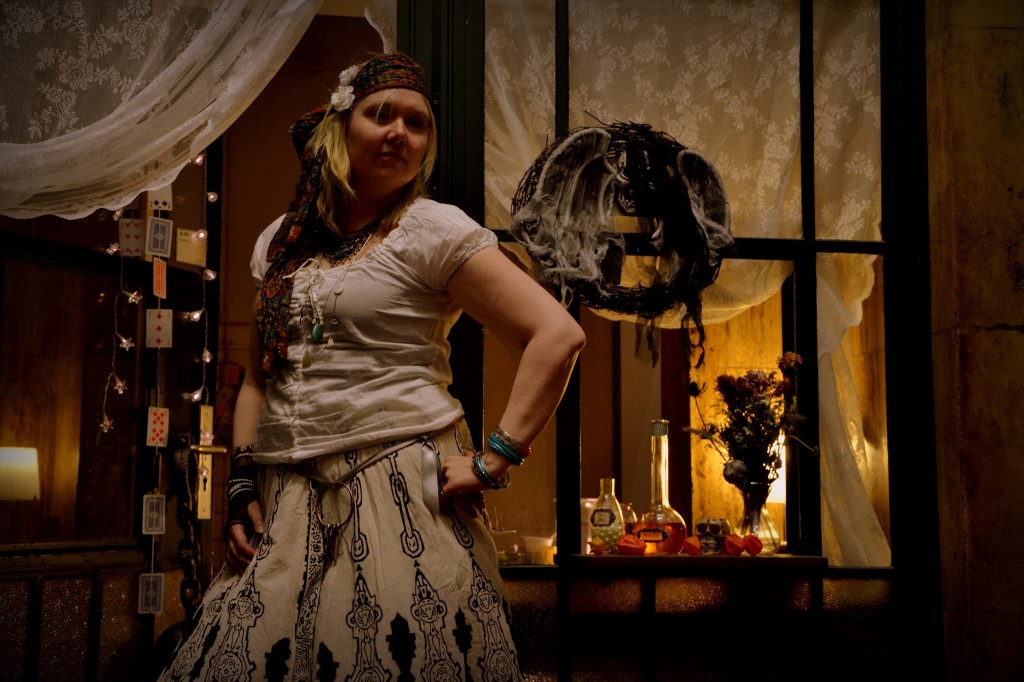 After the first swindle we were sent down to the Dungeon bar where we could lavishly spend our newly gained wealth on food and drinks amongst other creatures of the night, including Batman, Vampires, Anonymous, Zombies, Agent Smith, a Witch, a dead girl, Wolverine, and a Fisherman and his Mermaid catch.
In a room not too far from the bar, there was theater showing an old silent vampire movie, which reminded some of our nightly crawlers of the olden days.
After a drink or two we were taken on a guided tour. When I say a guided tour, what I actually mean is a stroll through a maze in a haunted house whilst being attacked by creatures who had refused to leave the house after their death. It was quite a thrill to be jumped at every corner by another scary creature.
With those scared faces and the rush of adrenaline pumping through our veins we could visit the Photo Booth and take some pictures with our costumes and pose with the other grim creatures.
The event which was supposed to be surprising and magical, did deliver. And a night which was meant to be awesome, could actually be called Epic.
Many many thanks to Thamar and those who aided in organizing this great night. A night to remember.