Infinity – Ex-Host Fokko Muller
27 Jun '14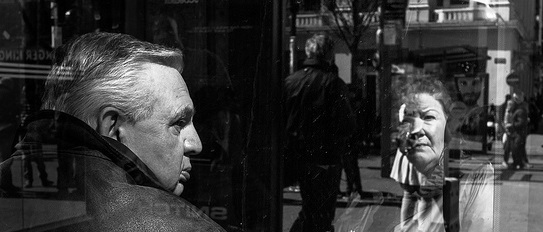 written by Nawid Sahebzadeh | photo © Fokko Muller
In my efforts to gain more intelligence about our upcoming annual meeting Infinity I interviewed one of our former hosts. Here is what he had to say:
You stopped being a UPC host a while back. How are you involved with photography at the moment?
As you know I have been doing street photography for almost 4 years now. In that time I have tried to specialize myself. For the past two years I host my own series of street photography workshops. And in the meantime I try to improve my photography by photographing a lot.
I heard you are exhibiting internationally. Can you tell us more about that?
Well exhibiting is maybe a big word but one of my photo's is part of of an exhibition in Spain together with 50 others. And recently 12 of my pictures were part of an exhibition in Novosibirsk that made it to the Russian local television which got me quite some exposure. So I'd rather say I don't do exhibitions myself but I'm more or less discovered once in a while. I prefer to exhibit and promote my work on the internet and have a much larger reach.
You have been relatively more involved with UPC lately. Are you coming back as a host?
Well yes I have been consulted recently a few times. However as much as I enjoyed being a host I couldn't possibly fit that in my current schedule. I have had to limit the amount of my workshops to 10 per year as it all takes a lot of time and effort. But yes I have been contacted recently by UPC with regard to my street photography experience.
The 8th annual UPC meeting is around the corner. Will you be playing an active role that day?
I can't tell you much about it of course. What I can tell you is that you will probably see a street photography aspect that day. I won't be there unfortunately but I'll be playing a small role in the days after. And that's all I'm going to reveal.
A lot of our members are new to street photography. Do you have any tips for them?
I'd say: try to overcome your fears. Try to be stealthy. And take a lot of pictures.
Personally I don't seek contact beforehand. It makes the images more natural and less posed. But don't let my personal style limit you.