Hidden talent
06 Aug '13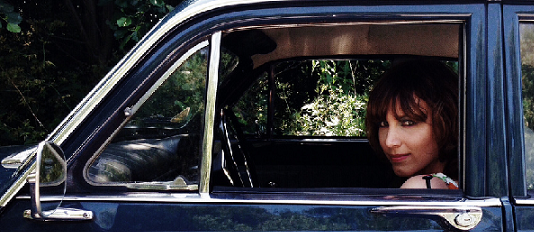 written by Gert van der Ende | photo © David Mollet
Model photography can be intimidating. Both for the model as well as for the photographer. As such, it is important to create an atmosphere which puts both at ease. Keep talking to each other, rather than exchanging orders, which, as in real life, will not result in the best output.
But there is more.
All photographers know the essentials regarding light and composition, but if your model is unsuitable for that particular shoot, your efforts, and those of the model, will be in vain.
Have a good look at your model prior to filling your SD card. By looking at your model and talking to your model, you will discover the strengths of your model and your own. Once you discover these, often hidden, strengths, you can focus on them and make the best use of it.
Discovering the hidden talents of (potential) models, is a skill often in the hands of casting agencies. As amateur photographers we may not have the probing skills of casting agencies. So if possible, do a test shoot with your model before your actual shoot.In this way you can work out together whether there is the perfect match between you, your model, location, and theme of the shoot.
Signature
Photography is a skill which not only revolves around the technical aspects of handling a camera, and aesthetics or an eye for things, but it also says something about your personality.
As such, photography is almost like your handwriting. Your photos are a unique expression of your character, just as much as your handwriting is. No photo is like yours, nor is your handwriting.
Everyone can look at your pictures, just as everyone can read your handwriting, but only a good reader will understand you. It is important to be aware of this. Do not try to copy a style, as it is not you and it won't get that edge. Be yourself and let your photos be the reflections of your character.
There is no real definition of a good photograph, but out of hundreds of images, you will always pick out that one that catches your eye for a second longer than the others.
That particular image always carries a glimpse of the character of its maker.