Live bold, dream big!
01 Aug '12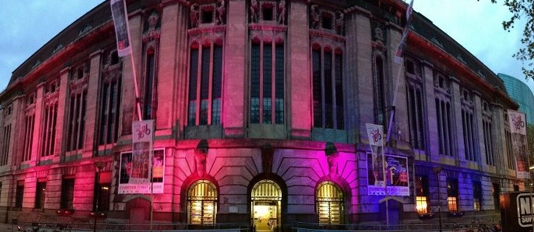 written by Thamar Kiemel | photo (c) Thamar Kiemel
About a year ago my good friend Jeroen and I walked around town regularly to talk about the future of Urban Photo Collective. While we walked, we talked about business opportunities, how to run the existing foundation, about going international and how to achieve the ideas we have with a UPC flair: low cost, home made, and inspire the photographers along the way.
We figured we needed a physical place, sure we could work from home, we've done that for five years. Successfully! We needed it because it was a chance to get together with the team and accelerate and bond. So we went on roaming the city furthermore, walking, talking and searching for an ideal clubhouse.
With two silly specifications in mind: it must be cheap and central, we searched. What were we thinking?! But opportunities arose; first we had an option on an office at the Westblaak, but the landlord went bankrupt just before we could rent. We went on searching, when one day we realized we had connections in real estate, since we became friends with Gert at the magnificent "Back to the Future" shoot we had in spring.
We asked Gert if he knew a place for us, and the rest is history. So here we are, in our top level palace of Coolsingel 42, Post Rotterdam, the place we call our HQ. It's beyond anything I could ever dream of. Sure there is no water, and for a sanitary stop you need to go the second floor. We also don't know how long we can stay, but what I do know is I wouldn't want to miss this for the world.
This place is about sharing and socializing when we are not shooting. So from this month until we have to move elsewhere, every first Friday of the month we host a PhotoCocktail, with drinks and a special something to share and inspire. Photographers, models & friends are welcome to join in! This month, after a glass of champagne we are going to go outside and see some of the Urban Development around Central District.
Be welcome! For up to date info visit the Facebook Event