Magic Hour
04 May '13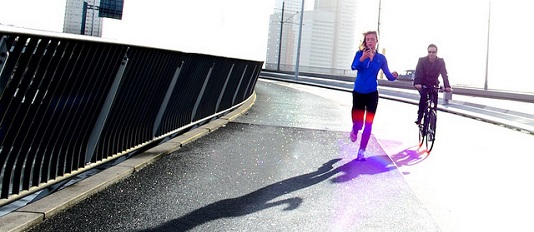 written by Nawid Sahebzadeh | photo © Nawid Sahebzadeh
If you remember my last blog, it was about how to incorporate your laziness into your photography. Don't worry, this is going to be more of the same.
You may have heard or read about the term "Magic hour" or "Golden hour". It simply refers to the first and last hour of daylight every day. In these hours the natural light is soft and produces the most beautiful long shadows. The beauty of this kind of light is that it provides you with enough illumination and brightness but does not interfere with your subject in a harsh way.
This means that nature is helping you a lot by fixing your lighting issues. What I have also noticed is that around these hours of the day there aren't a lot of people up and about.
This means you have more space to roam and less clutter to be concerned about. Combine these two advantages with the fact that these are the hours of the day when you will have the least amount of things to do and you have two hours of free photography time.
It gets even better, you don't have to calculate the golden hour for your location and plan it all out. There's an app for that!
Whether you are an Android or iOS user you have an app for showing and alerting you of the magic hour at your location.
Android: Golden Hour
iOS: Magic Hour 
I'm expecting some marvellous shots from all of you.