Post Rotterdam
03 Apr '12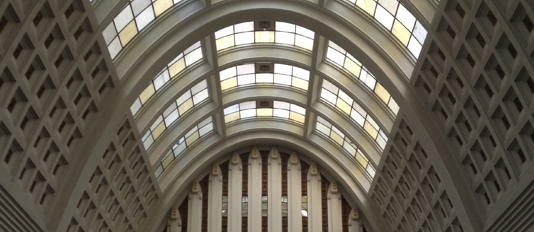 written by Jeroen Mooijman |
Maybe it's because of the house number, number 42. ( 'the hitchhiker's guide to the galaxy' anyone?) The first time I went to this post office when it was still in use, I was quite fascinated and overwhelmed by this building. Especially the main hall, which is very, very impressive and makes you feel quite small. About a year ago we got the opportunity to explore this building (which is now empty and called "Post Rotterdam" waiting to be rebuilt as a shopping center). We did some amazing photography, Urban Photo Collective Style, and we went back and back again (thanks to Gert who for some reason gave us the key). The last year we've shot some amazing pictures here.
But this is not where the story ends! As you might already know, the Urban Photo Collective is growing up rapidly. There are many exciting plans for the future, which will obviously take a lot of time and effort to develop. So in the last couple of months we've spent some time searching for a place to create all of this.. our first Urban Photo Collective HQ.
And now, drums please, we are excited to announce that the first Urban Photo Collective HQ is here and located on the 4th floor of Post Rotterdam. It's time to get our hands dirty. In the last few weeks we did some serious cleaning, collected furniture and we even went to Ikea (…) and we even got ourselves an internet-connection (yeah!). Most important is the 20 meter wide plan board on which all of our future plans are developing right now, and we are not finished yet! Since we are a collective, you all are very welcome to visit, take pictures, drink a beer, but most of all help make this the ultimate HQ. We can use some help. So if you have some stuff in your basement, which might be useful, let us know!
Let the magic begin!