SXSW #2: Path to success
10 Mar '13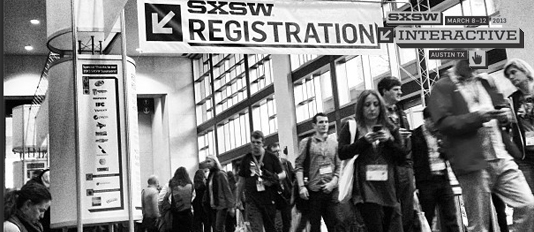 written by Jeroen Mooijman | sxsw #2 path to success
From march 8 – 12 Jeroen will explore SXSW Interactive festival for innovation on photography, communities and online business.
Ok so I'm really warming up here at SWSX. Not only because of some flu-ish fever I got, also on the Urban Photo Collective Pitch. Today I went to one of the newbie meet-ups here to find others in the same situation. I literally talked my lungs out about Urban Photo Collective there, with only positive responses! Now that's a start! O and I also found out that most people in the interactive business are "Creative Directors" these days.. 🙂
Path CEO interview
Next talk I attended at SXSW Interactive was an interview with Dave Morin, CEO and Co-founder of Path. Path had just releases the third version of their social network platform, which adds private messaging. Also they've introduced a feature called "Stickers", which is an easy way for path users to express themselves.
To me, path has always been a great example of business values. Dave explained that Path is build on principles and values of some very large companies. And since both the founders from path are from very small towns in Montana & British Columia, the values being from a small town are the most important business-drives for path. By doing so they intend to create a company that is trustworthy and reliable, like a club in real life. Real online privacy!
As Urban Photo Collective, we have quite a few standards too! We are currently working on a new manifest which will have these standards in it and one other thing Dave mentioned: Users need to understand how you make money otherwise they won't trust you. Well that was an eye opener.. Since we are a 'cashless' project and we pay for everything ourselves, that might apply.. to us? Tell me what you think!